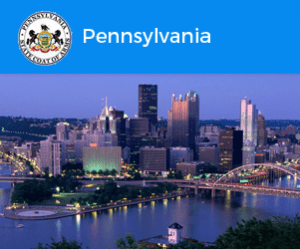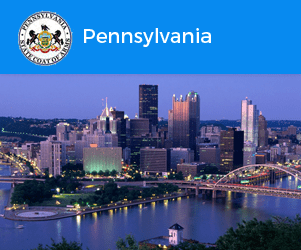 American Best Garage Doors is proud to offer our outstanding garage door repair and installation services in Pennsylvania. We have an entire team of local professionals throughout Pennsylvania that can assist you with a wide range of residential and commercial garage door services. Our Pennsylvania garage door experts have completed countless training hours to ensure they're well-prepared to resolve any of your garage door malfunctions. Our garage door professionals are available around-the-clock to help you with last-minute garage door repairs, installations, and free service estimates. If you're in the Philadelphia area, feel free to stop by our beautiful garage door showroom located at 2322 Margaret Street Philadelphia, PA. We have the largest garage door display in the area with a wide selection of doors for you to choose from.
Garage Door Service in Pennsylvania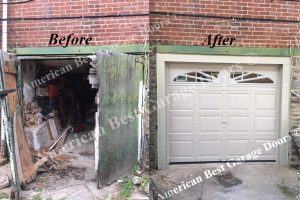 Our garage door technicians are some of the best in the area! Having finished rigorous training hours, obtained certification, as well as proper licensing and insurance, our experts are a force not to be reckoned with. There's no job we can't handle, residential, commercial, manual, automatic, or insulated garage doors, we do it all! When you call us for garage door repair Pennsylvania can lean on, you can count on our service technician to be out there fast from the time you call. As soon as you get in touch with us, we'll immediately connect you with a technician who will arrive on-site to address and inspect your garage door service needs, and promptly provide you with a free, no-obligation estimate. We know that running into garage door repair needs can be frustrating, so we work to make the process as quick and painless as possible.
Experienced Repair and Installation
Get garage door repair that you can rely on from America Best Garage Doors, as well as installation when you need a new door. Our experienced technicians are qualified professionals that you can rely on. If you're looking for services in West Chester, Bucks County, Montgomery County, PA and other locations across the state, we can deliver top standards of customer service and care for all of your needs. No job is too big or too small for our experienced team.
Garage Door Repair Locations
Our garage door repair services are here to help you in Bucks County, West Chester, Montgomery County, PA and Doylestown PA. We can also carry out garage door repairs in New Jersey to help you with your needs across the state. Our experienced and dedicated team will help you with all of your requirements, no matter how big or small. So get in touch today to find out how we can help you with garage door repair in Pennsylvania.
Garage Door Repair Pennsylvania Can Trust!
Never hesitate to reach out to American Best Garage Doors when you need garage door repair Pennsylvania can count on. Residents and business owners of Pennsylvania have always looked to us for affordable, professional garage door services. We take great pride in the work we deliver and cater to every customers' needs with the utmost sense of urgency to ensure complete satisfaction. There's no job too great or small for us; our expertly-trained garage door service technicians are able to tackle it all! Give us a call at (215) 383-0399 and we'll get you on the right path to your dream garage door today!
Additional Information
Pennsylvania Cities American Best Garage Doors Services