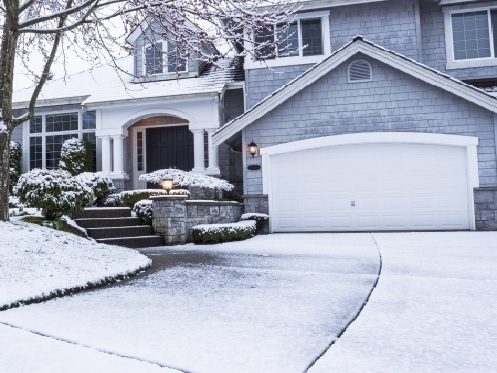 Your garage doors are some of the most useful parts of your home, but they must be maintained and serviced often. Plus, your garage doors are under stress when they are lifted by an opener. You may need to replace your garage doors when they are too expensive to repair, and there are a few tips here that explain when it is time to replace your doors.
The Doors Are Cracked or Chipped
The panels on your doors could be cracked or chipped because they have been dented or damaged by your vehicles. Kids play in the driveway, and the cosmetic damage to the door could be so great that you need to replace it. The cracks on the door might make it difficult to move, and the broken doors could put even more stress on your tracks and rails.
The Windows Are Foggy or Broken
You should replace your garage doors when the windows are foggy or broken. You do not need windows on your garage door, and you can move on to another style of door that is much more secure. Plus, you need to replace the door when you cannot find replacement windows for your current unit.
The Door Is Too Loud
The door may be so old that the joints are not functioning as they should. The door will be very loud when it is raised and lowered. The door might get stuck, or it may fall apart while the opener is
moving. Loud noises in your garage will wake up your family in the morning when you go to work, and those same noises will disturb your neighbors.
You Want to Change to A New Garage Door Style
You can replace your garage door when you change to a French door style. The new doors will open laterally, and they need a special garage door opener. You can buy special openers for the doors, and you can make your home a much more comfortable and interesting place to live. Be sure that you have talked to a technician who will explain which garage door replacement is feasible.
Conclusion
Garage doors are some of the most valuable parts of your house. New garage doors look very nice, and they add quite a lot of value to your home. You can make the front of your home look great, and you can even get a new garage door opener that is quiet. Contact a technician who will let you know if you need new openers, a garage door repair or replacement.