While it is easy finding a garage door company that can accommodate all your on-site service needs, it is oftentimes difficult to find a local garage door and parts supplier. American Best Garage Doors is the solution to all your garage door needs. Our Philadelphia garage door showroom is fully stocked with a wide range of garage doors and quality, sturdy parts to keep your door running smoothly. Your garage door is composed of numerous moving parts that require proper maintenance and service to keep it functioning properly. When you run into issues with your garage door it is crucial to utilize only certified and approved parts to guarantee maximum performance. At American Best Garage Doors we are proud to be the leading parts and door supplier in the Philadelphia area.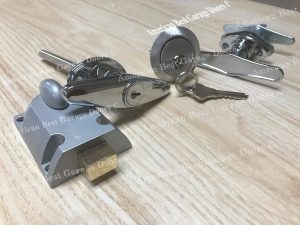 Quality Garage Door Parts Supplier
We get our garage door parts from reputable, reliable providers such as Clopay and LiftMaster to ensure that they will hold up to their tasks for many years to come. When you have quality parts, tools, and materials to get your job done, you can be assured it'll be done correctly. When you choose American Best Garage Doors you can count on your money being spent wisely and your door working flawlessly. Our showroom features an extensive selection of garage door parts so you can pop in anytime you'd like to get supplies for your next home improvement project. We can provide you with a wide assortment of parts including, but not limited to:
Weather Seals
Garage Door Openers
Garage Door Cables
Wires and Repair Kits
Remotes for Openers
Garage Door Keypads
Hinges and Brackets
Belts and Lubricants
And Much More!
Check Out Our Vast Garage Doors Parts Inventory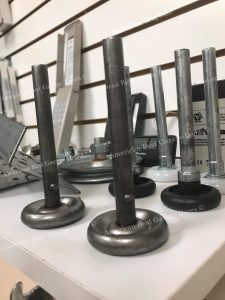 Our garage door parts inventory is updated on a regular basis. We work hard to guarantee that we have all the parts and materials needed to service the latest, most-requested garage doors. From simple weather sealing to various track and roller parts, we can supply you with all you need to keep your garage door running seamlessly. Give our office a call at (215) 383-0399 to obtain free estimates on garage doors, garage door parts, and service needs. Feel free to come past our beautiful garage door showroom located at 2322 Margaret Street, Phila, 19137 and look at our sample doors, and pick up any parts you may need, we look forward to seeing you soon!