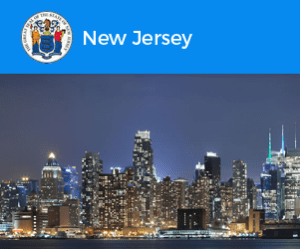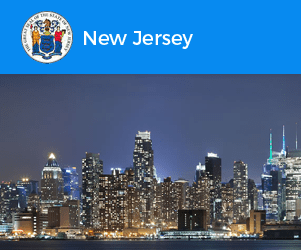 When the residents of New Jersey need work on their garage doors, they need garage door repair service in New Jersey they can depend on to be long-lasting as well as affordable, they need American Best Garage Doors. That's why for over 10 years now we've been offering our professional garage door services all throughout New Jersey! Never worry about struggling to find a reliable, garage door company when you need one most. Just pick up the phone and dial (215) 383-0399 to speak to someone at our office today. We work diligently to ensure that we're always available, so no matter when you find yourself in need of garage door installation and repair services, we can always be there to help you right away!
Garage Door Services in New Jersey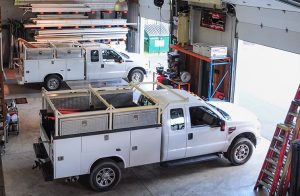 Our garage door repair technicians come right out to you to perform a myriad of repair and installation services. We have a mobile showroom equipped with various samples of the garage door and opener options we have, featuring brands like Clopay and General Doors Corporation. Give us a call, and we promise to have a technician in touch with you right away to begin discussing your options and setting you up with a free, no-obligation estimate. No matter what time you find yourself in a garage door predicament, we can have a technician out to you fast thanks to our mobile garage door technicians. Their work vans are stocked to the brim with an assortment of tools and materials to conquer various service needs.
Garage Door Repair South Jersey Trusts
You can always count on our garage door repair experts to perform quality work. 'We only employ local professionals that we can trust to provide outstanding garage door services. Once hired, our New Jersey garage door technicians are required to complete thorough training programs and background checks prior to beginning their work in the field. When you call American Best Garage Doors, you can expect to receive nothing short of satisfactory, long-lasting services. Call our office anytime for last-minute New Jersey garage door repair and installation services, our garage door service experts are eagerly waiting to assist you. American Best Garage Doors has perfected the craft to provide garage door repair New Jersey has trusted time-after-time, call us now for a free estimate and to learn more about our services!
Repair of Different Garage Door Types
We can repair all types of garage door to ensure your door is working well and is safe to use. Our garage door repair services in New Jersey can take care of your roll up gates, automatic and manual garage doors, open-and-over doors, sectional doors and other styles. No matter what type of door your garage has, we can discover the problems and have our expert technicians carry out any repairs that might be required. We can fix various parts and mechanisms of all types.
Other Locations
Our services are available in a number of locations, including garage door repair in Pennsylvania. Discover what we can do for you as your local garage technician service, from Cherry Hill, New Jersey and beyond to Philadelphia.
Get in touch with us at American Best Garage Doors when you need help with garage door repairs. Our experienced technicians can help you with repairs of all kinds for different types of garage doors, whether you're a homeowner or business customer.
Garage door Repair in Cherry Hill, New Jersey
At American Best Garage Doors in Cherry Hill, NJ, we provide a full range of garage door services, including garage door opener installations, garage door maintenance, and garage door repair. Our expert technicians provide garage door repair in Cherry Hill, NJ for residential garage doors as well as commercial garage doors. When you need a garage door repair in Cherry Hill, NJ, call the professionals at American Best Garage Doors. We take pride in our work, and we provide garage door services you can count on. Our company has built a great reputation of garage door repair in Bucks County, PA, as well as providing full-service garage door repair in Cherry Hill, NJ. For residential garage doors, be sure to call on us when you need garage door opener installations. Garage door maintenance is another thing our experts can handle whenever it's needed. We provide free estimates, a full range of services, and emergency repairs in and around Cherry Hill, NJ. Whether you need garage door maintenance for an existing door or you want new doors and garage door opener installations, our fully trained, certified, licensed and insured repair technicians in Cherry Hill, NJ can handle the job.


Professional Garage Door Repair in Marlton, NJ
The Best Garage Door Repair Services in Marlton, NJ and Cherry Hill, NJ

It's vital to have a garage in South Jersey. Your car shouldn't need to be left out to deal with the harsh elements of the weather. Yet even if you do have a garage, you're likely going to find yourself in need of a garage door repair eventually. When that happens, you should rely on the services from American Best Garage Doors. We have the experience you need to ensure your garage door lasts for years. Here's everything you need to know about our repair service in Marlton NJ and Cherry Hill, NJ.

Why Our Garage Door Repair Service in South Jersey Can Help You

If your garage door suddenly collapses or refuses to raise the entire way, then you need help. You won't be able to get your car out of the garage without manually lifting your door yourself. For some individuals, this may be impossible. Instead of potentially injuring yourself, you should call us in Cherry Hill, NJ and Marlton, NJ.

Our team will arrive quickly and fix your garage door in Marlton, NJ before you know it. Enjoy our experienced garage door care today.
New Jersey Cities American Best Garage Doors Services