Being a homeowner is an expensive, yet rewarding task. Nothing beats the freedom of answering to no one but yourself-and maybe your significant other. You're in control of the color-schemes, the flooring, pet policy, everything. One aspect we tend to overlook, however, is being in charge of repair expenses. When something is damaged on our homes, many of us become carpenters, plumbers, and DIY (Do It Yourself) experts overnight, to save our coins on repairs that would cost an arm and a leg to outsource. The very thought of hiring a company to come work on our homes is a major blow to our ego, and most-importantly, our bank accounts. For the most-part, there's no harm in executing home repairs on your own, so long as you follow directions and take your time. There is, however, one aspect of home repairs you should never attempt to tackle without professional assistance: the garage door repair. Working on your garage door alone is a troublesome and difficult task. Your garage door operates thanks to many moving parts that withstand a great deal of weight and operate under a great deal of tension. That combination alone makes garage door repair tasks extremely difficult, and a job best left done to the professionals. Here at American Best Garage Doors, we've composed a quick list of reasons why you should always seek professional garage door repair assistance.
1) You May Damage Your Garage Door System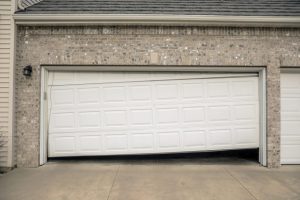 When you hire just any old garage door repair company you run a risk of hiring a company that is ill-prepared to work on your garage door. Your garage door is the largest and heaviest entryway to your home, therefore it is highly important to call out a professional that has completed all necessary training and certification programs to ensure your garage door will be serviced properly. At American Best Garage Doors, we have a full team of garage door professionals able to assist you with a plethora of repair and replacement services. Never worry about the maintenance of your garage door when you call the experts at American Best Garage Doors out to assist you.
2) You Risk Injuring Yourself without Professional Garage Door Repair Help
One of the most important reasons to hire a professional garage door repair company in Philadelphia is to avoid the risk of injuring yourself by working on your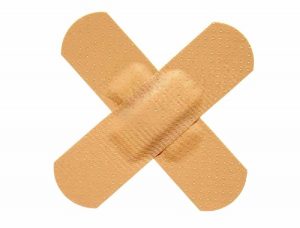 garage door on your own. Garage doors weigh hundreds of pounds and are operated springs and cables that are under constant pressure. One wrong move when working on a garage door can lead to severe and even possibly fatal injuries. To avoid falling victim to a garage door injury, your best bet is to hire the professionals at American Best Garage Doors. Our garage door repair and replacement team has completed extensive, hands-on training programs to be sure that they can provide you with safe, injury-free garage door services.
3) You May Compromise the Safety and Security of Your Garage Door
Hiring an expert to perform your garage door repair service needs helps you to ensure that everything will be executed perfectly. Your garage door is composed of many moving parts that need to be accurately serviced to ensure proper function of your garage door system. While you may feel as though you're equipped with all the necessary tools and experience to work on your garage door yourself, you never know when an unforeseen complication may arise. Now you're forced to rush out and try to find a needed part to complete your job, leaving your home exposed and vulnerable. When you call the experts at American Best Garage Doors, you can count on our technicians being able to cope with any sudden complications. You can also count on our technicians to service your door with the precision and attention needed to ensure longevity of your garage door system.
4) Hiring a Credible Company Ensures Affordability and Effectiveness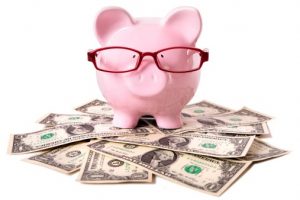 When you discover that you need assistance with your garage door system, the most important aspect that you need to address for service is ensuring that you hire a credible company. Credibility and good business standing ensures that the company you're utilizing is in relations with high end garage doors and parts suppliers like Clopay and General Doors. This guarantees that your door will be repaired or replaced with the highest quality of materials at the most affordable pricing possible. You can always count on American Best Garage Doors for effective, quality garage door repair and replacement services at pricing that is sure to keep you and your wallet happy!
5) Your Garage Door Will Look Great!
Last, but definitely not least, hiring a professional garage door service provider assures you that your garage door will look amazing! Our garage door technicians at American Best Garage Doors are equipped with a wide variety of color swatches for you to choose the color and finish that most appeals to you. Whether you just want to change up the look of your home, are planning to sell and need a quick curb appeal revamp, or are looking to replace an old, malfunctioning door, when you call American Best Garage Doors, your door will be completed in style.
Call American Best Garage Doors Anytime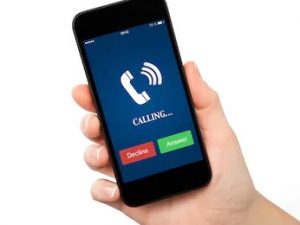 Whether you're a do-it-yourself guru and you feel as though you can tackle a garage door project on your own. Or, if you're aware of your limitations when it comes to garage door handiwork, at some point in time, everyone needs a tad bit of assistance from a professional garage door company. When that time comes, you can always rely on American Best Garage Doors for expert garage door repair and replacement services. No matter when you need assistance with your garage door, you can feel free to reach out to us to schedule a FREE, NO OBLIGATION ESTIMATE! We take great pride in assisting our neighbors in Philadelphia and the surrounding areas with our quality, affordable garage door services!