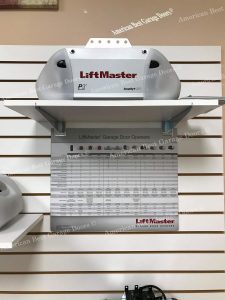 Garage door openers make operating your door much easier than it would be if you were required to manually open and lower your door every time you wished to enter or exit your garage. With the simple push of a button from even your vehicle you can see your garage door rise for you majestically on it's own. Aside from convenience, however, a garage door opener can be an extremely important safety feature of your home. At American Best Garage Doors we have a wide range of openers from brands such as LiftMaster and Chamberlain to name a couple.
Garage Door Opener Sensors
Sensors on your garage door are especially important for homes with children and/or pets in them. Garage door sensors can detect when something is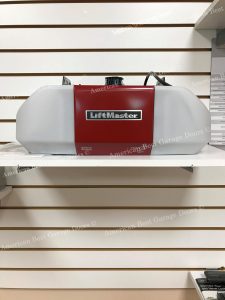 underneath the door and in the path of its closing. As soon as the sensor "feels" as though something is obstructing its path it will immediately bring the garage door opener to a halt, thus leaving the door open until the object moves from under the door.
There's no better time than the summer time to invest in garage door sensors. As your children run carelessly through your yard and house it's quite possible that they're frequently entering and exiting your garage. If this is the case it's best to ensure that they'll always be safe from getting injured by a closing garage door by obtaining sensors.
Keep Your Garage Door Openers Serviced
Oftentimes we get so accustomed to the luxury and convenience of utilizing our garage door openers that we forget it is highly important to keep them regularly maintained. When you call a garage door company like American Best Garage Doors you can set up a service schedule to keep your door properly maintained. If your garage door opener doesn't experience enough TLC throughout the year, general wear and tear as well as environmental factors can bring your door to a screeching halt. To avoid these predicaments, call American Best Garage Doors at (215) 383-0399 for a free estimate on opener services or to schedule an appointment today!

Services | Home | Contact Us