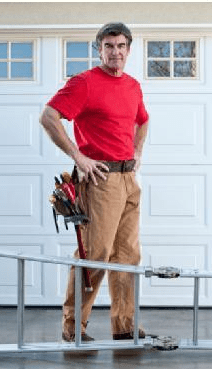 As the most trusted service provider for Philadelphia garage doors, American Best Garage Doors is dedicated to providing the best garage door installation services in the area. Our highly qualified technicians can install or work on any kind of commercial, overhead or residential garage door. You can purchase one of the many garage doors we have available for your garage door replacement or installation needs, or we can install a door that you provide.
Check Out Our Garage Door Selection
You can visit us in person to view our extensive inventory of samples so that you know you are receiving exactly what you want. Alternatively, you have our mobile showroom come to you so that you can browse our samples from the comfort of your own home. You'll be amazed at the selection we have. We carry popular brands like Clopay garage doors, General Doors, and more! If you have unique garage door replacement or installation needs, we can provide you with quality custom garage doors.


Professional Garage Door Installation in Philadelphia
When you hire American Best Garage Doors to provide you with garage door installation or replacement services, you will have peace of mind that your door has been installed properly. An improperly installed garage door can malfunction, causing inconvenience, property damage or serious injury. Our technicians are trained, licensed, insured and bonded so that you know you won't be on the wrong end of shoddy workmanship. Here are some of the services we can provide: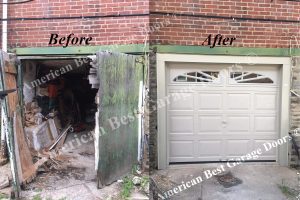 Installing Automatic Garage Doors
Residential Garage Door Installation
Replacing Automatic Garage Doors
Manual Garage Door Installation
Manual Garage Door Installation
Garage Door Opener Installation
Commercial Garage Door Installation
You also won't have to stress out over frequent maintenance in the future. We guarantee that our technicians will install or replace your garage door correctly the first time, saving you time and money. Our full warranty ensures that you remain happy with your installation. It's one of the many reasons why we're the Tri-State regions most trusted garage door service provider. Visit us in person or give us a quick phone call to learn about the garage door brands we carry. We provide free estimates on all of our installation and replacement services!