One of the best ways to let your business thrive is ensuring that you have secure and fully functional entrances and exits. Let the experts at American Best Garage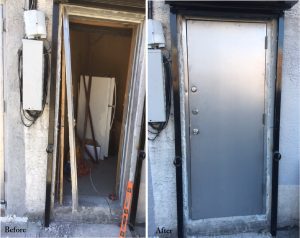 doors assist you with all your commercial roll up garage doors and entryway door needs! For years now, our neighbors in Philadelphia and the surrounding areas have relied on us for outstanding assistance with all of their commercial garage door service needs. There are a wide variety of commercial roll up and overhead door services that we offer to ensure your business or commercial building will be up to par. Whether you need assistance with overhead rolling grilles to keep your business secure at night, or if you need a steel roll up door installation service at your company's loading area, you can always count on the experts at American Best Garage Doors to assist you.
Professional Commercial Roll Up Garage Doors Services
Finding a professional commercial roll up garage doors service company is a walk in the park thanks to American Best Garage Doors. Our team of garage door specialists have mastered countless training and certification programs to ensure we're the most-qualified choice you can make when it comes to getting your steel roll up doors serviced. We understand the fine attention to detail that is required to guarantee that your garage doors will function flawlessly for many years to come. That's why we only use parts and materials from trusted providers like Clopay and General Doors. You can rely on our licensed and insured technicians to assist you with a plethora of commercial garage doors and rolling steel doors services.

Commercial Roll Up Doors Services
Roll Up Door Installation

Commercial Steel Door Repair

Commercial Garage Door Openers

Overhead Rolling Grille Service

Commercial Steel Entryway Doors

Commercial Garage Door Maintenance
It's not hard to see that American Best Garage Doors offers the widest variety of commercial roll up door services. Our expert technicians are all required to obtain full licensing as well as certification prior to beginning their work in the field. In addition to required training regimes, our technicians are required to complete mandatory, hands-on training under the watchful eye of a seasoned veteran before being permitted to work on their own.
Emergency Commercial Roll Up Steel Door Services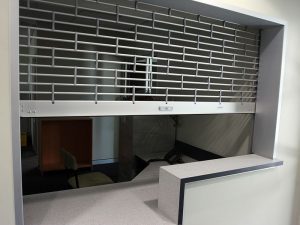 As a business owner, nothing is worse than finding yourself in need of emergency services after hours. It may seem as though it will be impossible finding a commercial garage door specialist to assist you at the most-random of times, but that's where American Best Garage Doors comes into play. We have a full team of emergency garage door repair and replacement specialists ready to spring into action the moment you experience an issue. From the moment you reach out to us, our commercial garage door experts stay in touch with you up until the service is completed. We promise speedy, same day services to correct any emergency commercial steel door issues you may be having. Door won't close properly? Can't get your lock to work? There's no need to stress, just reach out to us. We offer free, no obligation estimates for any work you may need, and our technicians are always more than happy to work on the service options and pricing to help you find the best solution within your budget. Never hesitate to reach out to American Best Garage Doors for all your commercial roll up steel garage door and entryway door service needs!
Services | Home | Contact Us