Garage Door Repair Services in Philadelphia

American Best Garage Doors offers same-day garage door repair in Philadelphia and the surrounding areas. Our team has years of experience and hundreds of positive reviews on Google because customers love our:
– Same-day service;
– Massive showroom;
– Free estimates;
We're 100% licensed, bonded and insured to give you peace of mind that your investment is safe. Our credibility is backed by a comprehensive warranty that covers everything we do for our valued clients. Our team will inspect your door, determine what parts we need to order (if we don't have them in stock) and provide the fast repair your garage door needs.

Why Choose Us?
Top Philadelphia Garage Door Service
Garage Door Showroom

Free Estimates

Same-Day Service

We Beat Any Price

Emergency Service

Licensed, Bonded, & Insured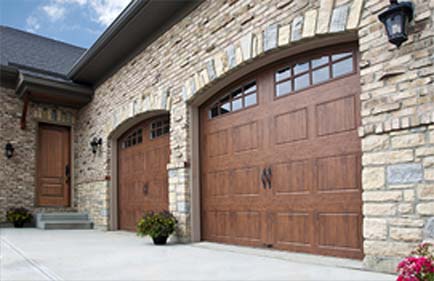 Fast and Reliable Garage Door Repair Services in Philadelphia
Your garage is a gateway into your home. Whether you park your car in the garage, use it for storage space or for anything else, it's an integral space for your home. Waiting days for garage door repair services in Philadelphia is unacceptable.
Our same-day service speeds up your door repair and ensures the safety of your home and belongings. We also offer emergency services for those times when your door:
– Won't open;
– Won't close;
– Is stuck;
On rare occasions, your garage door may be beyond repair or cost too much to repair. Call the experts in garage door repair Philadelphia trusts, we can help with that too.
Expert Garage Door Installation in Philadelphia
When your garage door is old, poorly functioning or has extensive damage, our technicians may recommend installing a new garage door. In such cases, you can rest assured that our team is well-equipped to provide exceptional service, regardless of the scope of the work required. We take pride in offering top-of-the-line installation services and we will work tirelessly to ensure that you receive the best possible experience. Whether your garage door requires a complete overhaul or you simply want an upgrade, we will identify the perfect option for your unique needs. You may be recommended for a new garage door installation service if:
– Your existing door is beyond repair;
– Fixing your door is more expensive than a replacement;
Our showroom is filled with beautiful garage doors at a wide range of prices that are sure to match the exterior of your home or commercial building, as well as your budget. We stock some of the world's best doors, including models from Clopay and General Doors.
Factors to Take into Account When Choosing a Garage Door
If our technician determines garage door repair is not an option for you, we'll measure your door's dimensions, but it's up to you to choose a door that suits your needs. Select your door with confidence by considering:
– Material;
– Insulation;
– Warranty;
– Price;
– Color and/or texture;
– Double door;
Should I Install a Double Garage Door?
If you have a two-car garage, you may be wondering whether you should consider installing a double garage door. Double garage doors have many advantages:
– They save space;
– They save you money;
– They can brighten up your garage;
Ultimately, it comes down to personal preference and the look you want to create for your home.
At American Best Garage Doors, we also offer double garage door installation Philadelphia. We invite you to visit our showroom and compare our single and double garage doors to find the right option for your home.
Professional Commercial Rolling Gate Repair in Philadelphia, PA
If you run a business, you know that your rolling gate is the first line of defense against intruders and unauthorized visitors. When your gate stops working properly, it can increase security risks and make it difficult to carry out daily operations.
American Best Garage Doors offers fast and professional commercial rolling gate repair in Philadelphia PA. We'll have your gate back up and running as quickly as possible, so you can get back to business as usual.
Expert Garage Door Repair Companies in Philadelphia
One may encounter issues with their garage door, even if it is of high quality.
– Opener switches stop working;
– Springs break;
– Rollers become worn or rusted;
If your garage door isn't opening or closing like it used to, we can help.
As one of the leading garage door repair companies Philadelphia, we understand how frustrating and inconvenient it can be to have a garage door that isn't functioning properly.
Our technicians have the skill and experience to repair a variety of garage door issues, including:
– Broken or worn springs and rollers;
– Damaged rails and tracks;
– Worn weather stripping;
– Doors that do not open or close;
We offer fast and reliable service from a team of experts you can trust.
Get in Touch with American Best Garage Doors Now for Garage Door Installation or Repair
If you need the company for residential or commercial garage door repair Philadelphia residents rely on, don't settle for anyone less than the best.
At American Best Garage Doors, we specialize in garage door replacements, installation, repair and more. Our technicians are fully trained, licensed and insured to ensure the job is done right the first time.
Contact us today at 215 383 0399 for a free estimate!
Testimonials
What they say about us
Harrison Bradley

2022-01-17

Yaya did a great job. Garage door works like new, job done quickly, and the price seemed fair.

The technician Mr YaYa was fast and clean. Thank you for a good job. 👍

Yaya was excellent in repairing my garage door. Fast and efficient. I highly recommend him!

YAYA, very helpful and very informative, job well done.

Angel Caraballo

2021-09-14

Well, I purchased the garage door back on june 2021 they told me that it would be here within 4 to 9 wks. The gentleman who installed the door did an amazing and professional job. I will definitely highly recommend him to all my friends.....

marcos gonzalez

2021-08-24

Super happy with the work and installment of my new garage door Sam and his guy did a wonderful job

Dianne Yarborough

2021-08-19

We called American Best Garage and Sam came to the house within 2 hrs, repaired the door and was finished within 30 minutes. Great job!!!

Sam and his partner did a wonderful job! I would recommend them to anyone who needs a new good quality garage door.

Nice job and quick to respond. Thanks!